If you are building your own site, or wanting to improve how your website works for you, you've come to the right place! Below you'll find my ebooks and video courses created especially for your needs as a birth or postpartum professional. You'll also find links to favorite resources for hosting, templates, and more…
WEBSITE BIRTH PLAN eBOOK
Creating a website is no small task, and perhaps one of the most unexpected challenges of website design is writing your content. The Website Birth Plan eBook takes you page-by-page as you craft your new website, or revise your existing site, offering helpful tips and guidance every step of the way for your content and design.
SEO FOR DOULAS
Don't miss out on clients simply because your website doesn't show up well in search. The SEO Birth Plan will take you step by step through everything you need to know to get your birth or holistic practice found online. This eCourse offers a perfect blend of self-paced DIY video lessons and homework together with a private facebook group for extra support.
BEYOND COMPETITION EBOOK
Filled with guided journal questions & exercises, the Beyond Competition ebook will help you explore your relationship with competition & comparison in the birth community, and better define the value you offer local families.
Resources for Your DIY Website
I know there are a gazillion resources out there for website design, but not all are a good fit for your type of business. I've seen too many doulas invest hours and hours of time into tools that just don't work. Here are some of my favorites. ***These are affiliate links, so I receive a small commission (your cost remains the same). These help me keep my services affordable. I've also included the regular links if you prefer.

Quality web hosting options
Websavers is an excellent choice for quality hosting. As a smaller company they have highly responsive technical support by email. Plus, you'll find fast page loading times (good for your SEO and client conversion) and automated backups. As a bonus, pricing is in Canadian $ so those of you in the US will enjoy savings. If your website is currently with another host they will extend your new contract to match what you've already paid – just ask! They do offer a basic free account, but it is too small for most sites. Includes free site transfer (coupon code FreeSiteMigrator) and domain registration. (Non-affiliate link).
"Websavers has been GREAT so far. Very prompt responses and a nice experience to get messages from a person directly involved in the process. Everything is loading like a dream on my site. So much faster!"
– J.B., Doula & CBE who switched from Bluehost
Siteground is my other strong hosting choice. If you would rather work with a larger US-based company, but still want excellent tech support and good site speeds, Siteground is my top recco. My favorite plan is Growbig, but Startup could be a great choice if you are just starting out. Includes free site transfer and domain registration. (Non-affiliate link).
My top WordPress theme choice for those of you looking to build your own site? Meet Divi.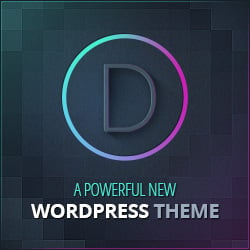 If you aren't ready for a website design package, and want to build your own WordPress website, Divi from Elegant Themes is a good option with amazing flexibility and lots of free tutorials. If you want to use this theme with skilled support, consider my hourly website doula care packages. Even just a few hours can make a big difference! (Non-affiliate link)
Find unique fonts & illustrations for your website.
The right graphics and fonts can really take a site to the next level. Creative Market is my top choice source for gorgeous artistic elements to help take a website to the next level. For samples of what you can find there, check out these watercolor peonies, hand-drawn feathers, and handwriting fonts.  Add descriptive terms such as "flowers", "spirals", "watercolor", or "hand drawn" to filter your options.
Ready to register your domain name?
Finding the right domain name for your website is a big deal (here's a blog post on how to choose a domain name!) While I reccomend Websavers and Siteground above for hosting, and you can register your domain together with hosting, some people prefer to keep their domain registration separate for more flexibility. You might also want to consider registering a few related domains to protect your brand. Namecheap makes it easy to register and manage your domain. *You'll notice on the image on the left it mentiones "Whois Guard" as being included – learn more about domain privacy here. (Non-affiliate link)
Add a simple store to your WordPress website
Building a site with a store doesn't have to be crazy complicated. If you have a WordPress website and want to run a small store featuring packages for your services, or products for sale, ECWID is a great solution. Their user interface is super simple, friendly, and they offer excellent tech support. (Non-affiliate link)
Send custom emails to your client database with MailChimp
Stay connected and market your practice using custom email campaigns using MailChimp. It is free for under 2,000 subscribers, or upgrade to a paid plan to make best use of their features, such as a trigger campaign to automatically send birthday cards for clients' babies. Book a one hour website consult with me to brainstorm creative ways to use MailChimp on your site! (Non-affiliate link)
Free Website Tutorials & Tips