Resources for Your DIY Website
I know there are a gazillion resources out there for website design, but not all are a good fit for your type of business. I've seen too many doulas invest hours and hours of time into tools that just don't work. I've gathered here some of my favorite website tools and links to ebooks, online courses, and free tools I've created for you.
Website Design Resources
***These are affiliate links, so I receive a small commission from your purchase (your cost remains the same). These help me keep my services affordable. If you prefer, I've also included the regular links as an option.
Ready to buy a domain and set up web hosting?
Your first step in building a new website is to secure your domain name (i.e., www.awesomedoula.com) and set up web hosting. Hosting is what allows your site to be visible at your domain address. I have two great hosts to suggest to you!
Websavers is an excellent choice for quality hosting. As a smaller company they have highly responsive technical support by email. Plus, you'll find fast page loading times (good for your SEO and client conversion) and automated site backups. As a bonus, the pricing is in Canadian $ so those of you in the US will enjoy savings. It is equally priced (or cheaper) than most hosting plans after the first year specials. If your website is currently with another host they will extend your new contract to match what you've already paid – just ask! They do offer a basic free account, but it is too small for most sites. If you want to transfer your existing site to Websavers, simply use my coupon code FreeSiteMigrator to have them migrate it for free. (Non-affiliate link).
"Websavers has been GREAT so far. Very prompt responses and a nice experience to get messages from a person directly involved in the process. Everything is loading like a dream on my site. So much faster!"
– J.B., Doula & CBE who switched from Bluehost
Siteground is my other strong hosting choice. If you would rather work with a larger US-based company, but still want excellent tech support and good site speeds, Siteground is my top recco. My favorite plan there is the Growbig plan, but for those of you just launching your practice the Startup could be a great choice. New hosting plans include free site transfer and domain registration. (Non-affiliate link).
My top WordPress theme choice for those of you looking to build your own site? Meet Divi.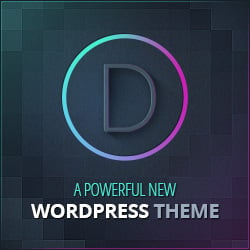 If you aren't ready for a website design package, and want to build your own WordPress website, Divi from Elegant Themes is a good option with amazing flexibility and lots of free tutorials. If you want to use this theme with skilled support, consider my hourly website doula care packages. Even just a few hours can make a big difference!(Non-affiliate link)
Send custom emails to your client database with MailChimp
Stay connected and market your practice using custom email campaigns using MailChimp. They offer a free account for under 2,000 subscribers, or upgrade to a paid plan to make best use of their features, such as a trigger campaign to automatically send birthday cards for clients' babies. Book a one hour website consult with me to brainstorm creative ways to use MailChimp on your site!Non-affiliate link